IDEAL FOR BUSINESS MEETINGS
Private Dinning in Club Lounge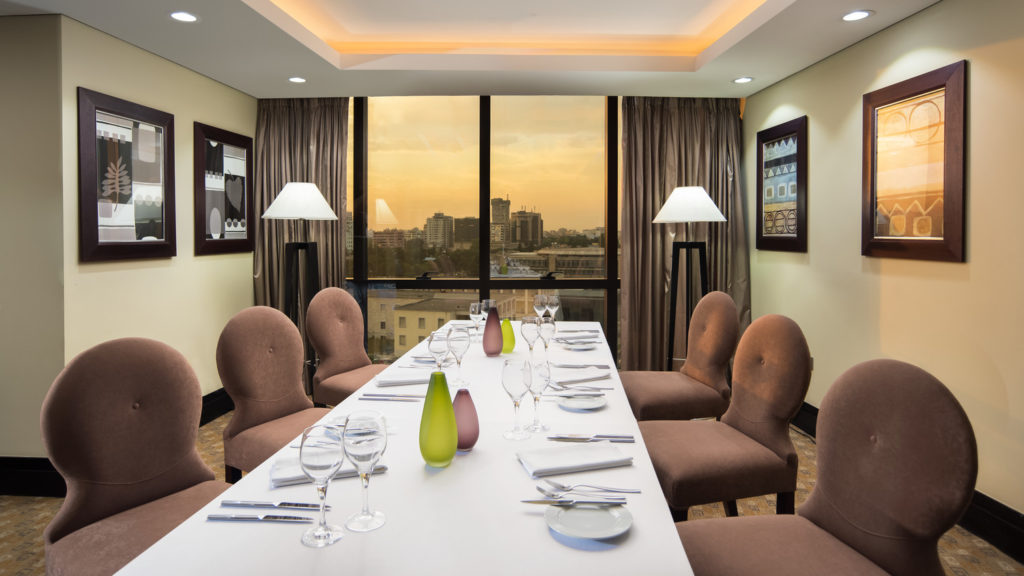 Private Dinning in Club Lounge is the best venue in Tirana for your executive meetings
MEETING & EVENTS
Our Private Dinning in Club Lounge furnished with long table, comfortable business chairs, daylight
The perfect option for your medium size gatherings.  Our boardrooms "EGNATIA" & " BUTRINI" are ideal for medium size gatherings. They size from 22.5 sq. m. up to 50 sq. m. and can accommodate from 5 up to 50 guests depend on the seating requirements. Adjoining our conference and meeting rooms, they feature all the services and technology to ease your meeting.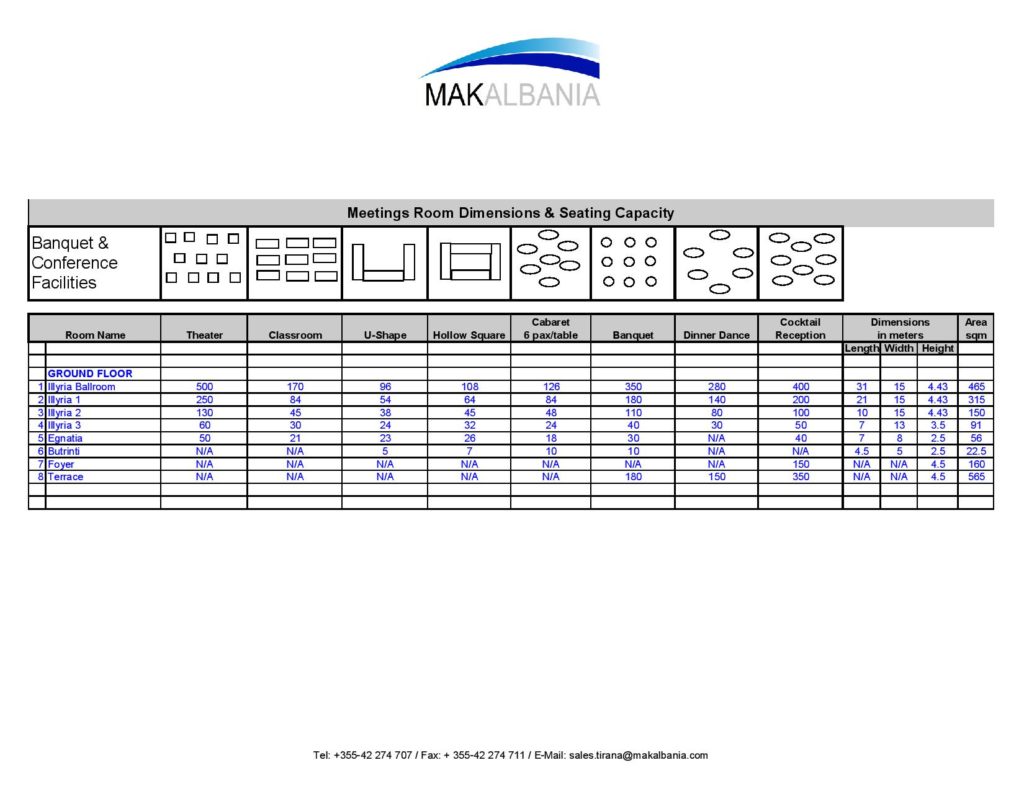 Private Dinning in Club Lounge
OUR VENUE PHOTO GALLERY
The Private Dinning in Club Lounge located on the fifth floor of our hotel this small meeting room is ideal for a small meeting for up to 10 people. Furnished with an long table and comfortable business chairs this room has welcomed our most prestigious guests. Daylight and a view towards the city view of Tirana are some important features that make the Private Dinning in Club Lounge our most luxurious meeting venue. Our Private Dinning in Club Lounge is the best venue in Tirana for your executive meetings.